Hello everyone! It's been busy around here for the past few weeks, but I'm happy to say that we now have a guest post up on Friendship Circle covering 9 important developmental milestones for your special needs child. We also have a great post about massage therapy for cerebral palsy over at our wonderful friend Andi's blog, Bringing the Sunshine that you should definitely check out.
In the meantime, let's extend a warm welcome to Andi, who has offered a few tips for parents on how to make the journey of having a child with a disability a little easier. I'm sure you'll find it worth the read!

—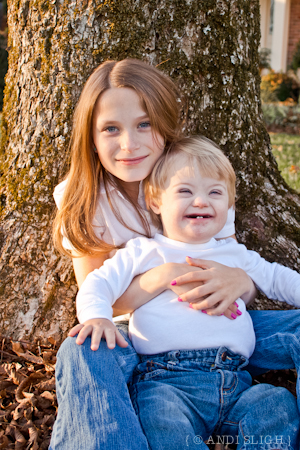 Nine years ago, my daughter, Sarah Kate, was born premature, weighing only two and a half pounds. Although she sailed through the NICU with relative ease, she was diagnosed later with the spastic diplegia form of cerebral palsy. Seven years later, my son, Nathan, was born with Down syndrome. Many moms of children with Down syndrome struggle with the diagnosis, and while I won't say that I didn't struggle at least a little bit, I can't quite relate to the feelings of devastation that some moms report.
Why is that? Certainly not because I'm a more positive or more gracious person – I've thrown my share of pity parties, to be sure. No, I think the difference was that I'd already been traveling down Disability Road for seven years. My life experience up to that point had prepared me somewhat for therapy, and strange looks, and many of the things that we parents of kids with disabilities experience that our typical peers don't.
If you're just getting started on the journey of having a little one with a disability, I've got a few tips for you that I think will make the preschool years a bit easier and more enjoyable.
1. Even if your child doesn't get better, you will.
The years from about age ten months up to about age four are tough. Children develop so rapidly during that time period, making it painfully obvious how far your child is falling behind. During those years, you also come to terms with the fact that medical professionals – even the ones you trust completely – don't really have any answers. They can't predict what your child's future will look like, and that's frustrating. But after awhile, the development of your child's peers will slow, and even though you'll still know that your child may never catch up, it won't quite feel like she's being left in the dust. When that day comes, you'll breathe a sigh of relief, because the battle will no longer seem lost.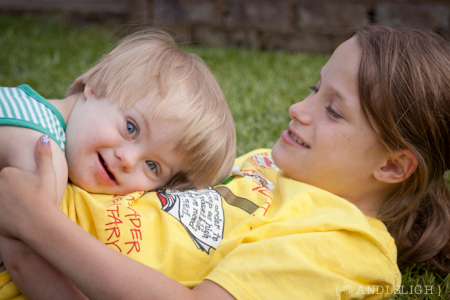 2. Ditch the books (and the email lists).
In the information age, expectant mothers load up on books, join online communities, and sign up for email lists on baby and child development. Throw out the books and unsubscribe, unsubscribe, unsubscribe. You don't need a reminder of your child's challenges delivered in cheerful language and colorful motifs. And while you're at it, all those books and websites that you sought out when you received your child's diagnosis – read them sparingly or not at all. Though the information may be useful, it's written in medical/clinical speak and will explore all of the negative angles of your child's disability. Stay on top of research, ask questions of professionals, make friends in the disability community, but never forget that your child is a unique individual with unique strengths. Books and email lists won't tell you that.
3. Accept that some of your relationships may change.
Fact: some people are uncomfortable with disability. People will be nice to you, but out of fear they may react poorly. Some of them may even distance themselves from you because they don't know how to relate to you. It'll be tough. But you'll become closer with some friends and you'll make new friends who will more than make up for the loss of your old friends. A child with a disability has the ability to shine a light into people's hearts, enabling you to see more clearly who you want to spend time with – they show you just by their existence who your real friends are. Your inner circle may shrink a little bit, but the friends that remain will be the ones you can depend on, no matter what.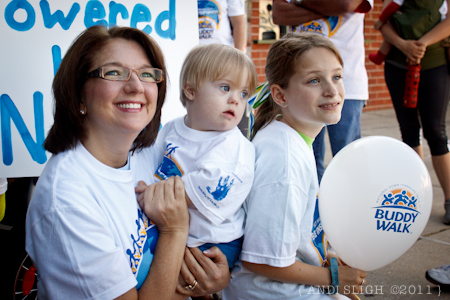 4. Let your kid be a kid.
It's easy to let your life revolve around therapy, especially during the toddler years when it's so critical. Always remember, though, that no matter how much therapy she receives, it will never be enough. Do as much as you can do – integrate it into your daily life as much as possible – but be sure to take time to have fun. She's only little once, so don't let the pressure to help her achieve more rob you (and her) of the joys of childhood.
Have a sunny day! Andi Sligh
BringingtheSunshine.com